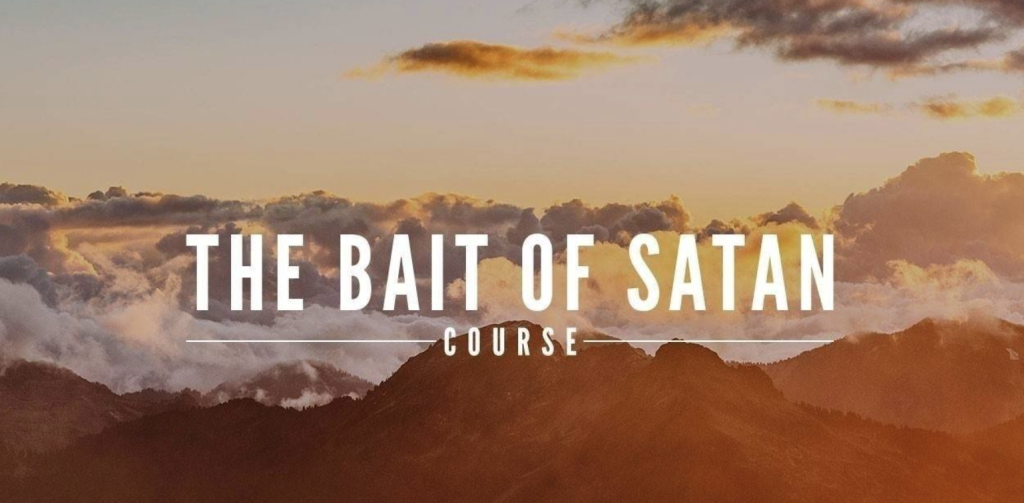 New 6 week class at COTM
"The Bait of Satan" by John Bevere
Don't allow yesterday's pain to steal tomorrow's joy.
We all want to experience the life God has for us—so why is it so few of us actually do? In a word, offense. Jesus said it is impossible for offenses not to come. Nearly every day we are mistreated by others—even those closest to us. Left unaddressed, these wounds from past wrongs will wreak havoc in our lives, stealing our vitality and thwarting our purpose.
It doesn't have to be this way.
Jesus invites us to embrace a new way of living.
Forgiveness is the central theme of the Gospel message. If we want to enjoy the fullness of our life in Christ, we must embrace His example and forgive others.
We know this is a difficult topic to navigate. That's why we've created a course that guides you through the process of identifying, addressing, and releasing life's pains and disappointments.
Don't allow yesterday's pain to steal tomorrow's joy. God's ultimate purpose is reconciliation and restoration. He wants you to thrive in your relationships, your marriage, your job, your church, and your world.
Time: 6:00 PM
Where: Bishop Campus
When: Wednesday's starting April 26th
Crowley Class:  Please Sign-up at church date/times TBA.