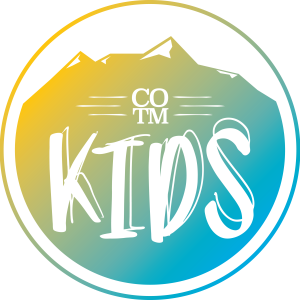 C O T M * K I D S are world-changers!
C O T M * K I D S are sons and daughters of the King of Kings!
C O T M * K I D S can do all things through Christ!
C O T M * K I D S know they have a best friend in Jesus!
C O T M * K I D S know that God's love for them is forever and ever!
COTM KIDS CHECK-IN
Please Sign your kids into kids church at the COTM KIDS Check-in table and grab a name tag!
Classes and Age Groups
COTM KIDS starts at the end of worship and goes until the end of the message.
*All kids stay with their parents or an adult during worship time in the main sanctuary.  There is no child care provided during worship.
Nursery and Cry Room Ages Babies up to age 18 months
Preschool Class for ages 2-4
Elementary Class for ages 5-10
Ages 11 and up stay in church with a parent or adult or they can apply to be young leaders on our
C O T M * K I D S Team!